Joining a ZOOM program?
Choose from the options below and let's join together virtually!
Dedicated in memory of Shmuel Shneur Zalman ben Alexander Zev Halevi. May his Neshama gain merit from our Torah study & good deeds.
We enjoyed a special evening session with Rabbi kantor and chabad of colonie, ny!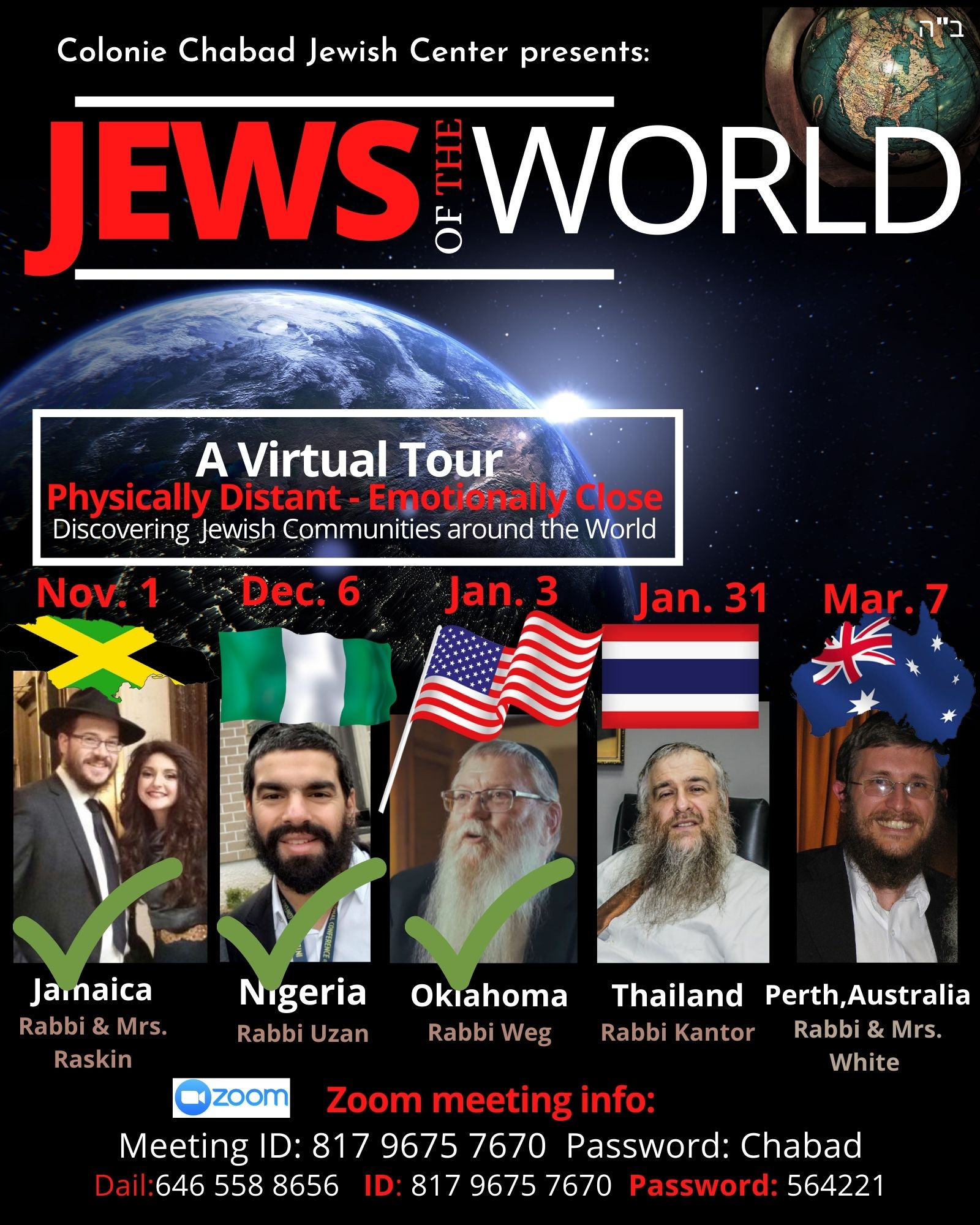 We enjoyed a special evening talk on 01/21 with Rabbi Yossi Paltiel
Rabbi Yossi - Mushka's father is an outstanding teacher and scholar who travels worldwide to inspire and educate audiences accross the Jewish world. 
The talk is available on our facebook page. Click here to view the recording.
As this coming Shabbat coincides with the (hebrew calendar date of the) inauguration of the Lubavitcher Rebbe's leadership, we will be marking the occasion with a talk on the values that the Rebbe taught throughout his leadership. Values that enable us to stay centered, even as the wheel of life brings many turns and bumps.
We're very lucky to 'keep it in the family' and still have a most sought after speaker for this special occasion. If you haven't yet met my father in law, this is a great time to do so. 
His passion and depth of knowledge is invigorating!
Beyond the Flame - Chanukah Program
A spectacular virtual program featuring world renowned personalities, conveying inspiration through words, music, art, and more.
The program was hosted jointly with Chabad of Wallingford.
If you'd like to donate towards the program, please click here.
'Riding Life's Rollercoasters'
'Riding Life's Rollercoasters' with Chavie Bruk.
What a special evening! A warm thanks to our sponsor Mrs. Hecht, & co-sponsor Ellen Mackler for your investment in the Jewish Women's Circle of Westville. May you be blessed!
With 5 adopted children from all colors and backgrounds, this family in Montana is truly extraordinary. In honor of my upcoming birthday, i'd like to invite you to an evening for women, to hear Chavie's story and her insight on how to 'Hang on, stay strong and enjoy the rollercoaster ride of life'.